the traditional art of puff pastry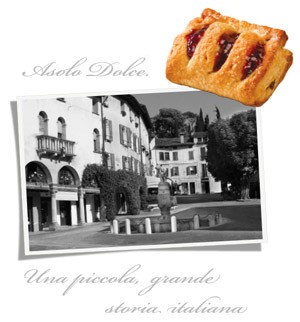 "Asolodolce makes puff pastry delicacies and gourmet sweet specialities using modern, avant-garde methods and processes whilst prioritising the search for quality and genuine artisan methods. This is not hyperbole or a marketing ploy but our everyday practice, a simple, delicious truth."
---
Asolodolce is a family-run business now on its second generation. Our production volumes are now high but our values and approaches are still those the company started with, those which the founder, still present in the company, has taught and passed down.
And Asolo Dolce's is a story worth hearing.
---

News & trade fairs